Food Safe Custom Printed Small Tiny Round Metal Box
This hot-selling cheap small round metal box is made of tinplate made in China. The size and shape of the metal box can be changed. The thickness of the tinplate material is 0.23mm. The metal box adopts a four-color printing process on one side, and the brand micro-label is 3D engraved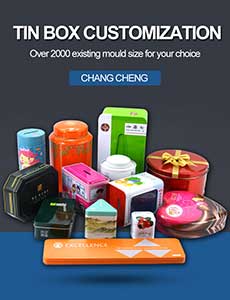 Tin Box Factory 
Small round metal box details
    Small round metal box tin box, made of tinplate, is a heaven and earth cover (separate cover), gong bottom, three-piece can structure. Rectangular Christmas candy heart-shaped tin box size: D43x21mm. The thickness of the small round metal box is 0.23mm. The box body is made of a piece of tinplate stamping, and the bottom of the iron box is made of gong bottom process. The small round metal box is treated with neckline for better air tightness. You can also customize small round metal boxes of different shapes and different thicknesses; such as octagonal, special-shaped, triangular, etc., diversified box shapes to meet your requirements for packaging Christmas candy.
    The surface of the small round metal box is printed in CMYK four colors, and both the inside and outside are coated with a layer of gloss oil, which improves the appearance and at the same time increases the surface hardness and is not easy to scratch, which plays a protective role.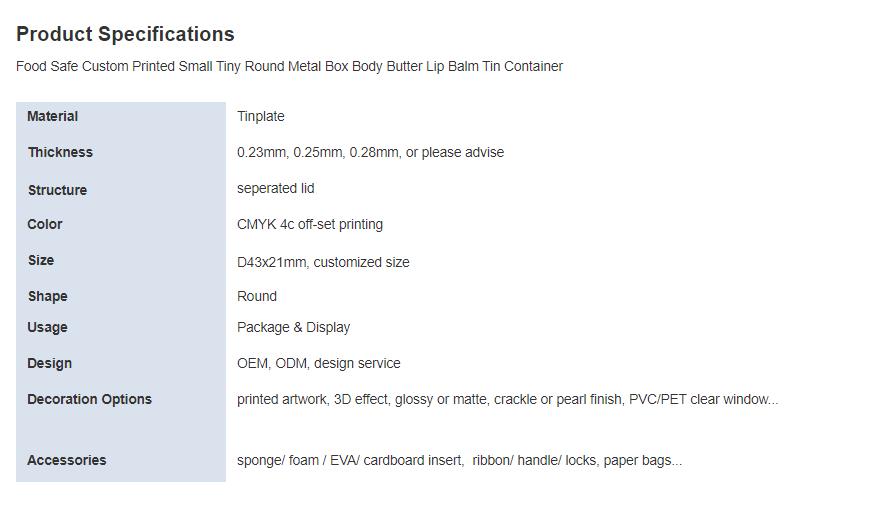 Quick Details
Place of Origin:Guangdong, China           Material:Tinplate
Design:OEM, ODM, design service          Thickness:0.23mm, 0.25mm, 0.28mm
Shape:round                                         Size:D43x21mm, customized size
Structure:seperated lid                          Color:CMYK 4C off-set printing
Finish:Matte or shiny                             Usage:Package & Display
Quality:Food grade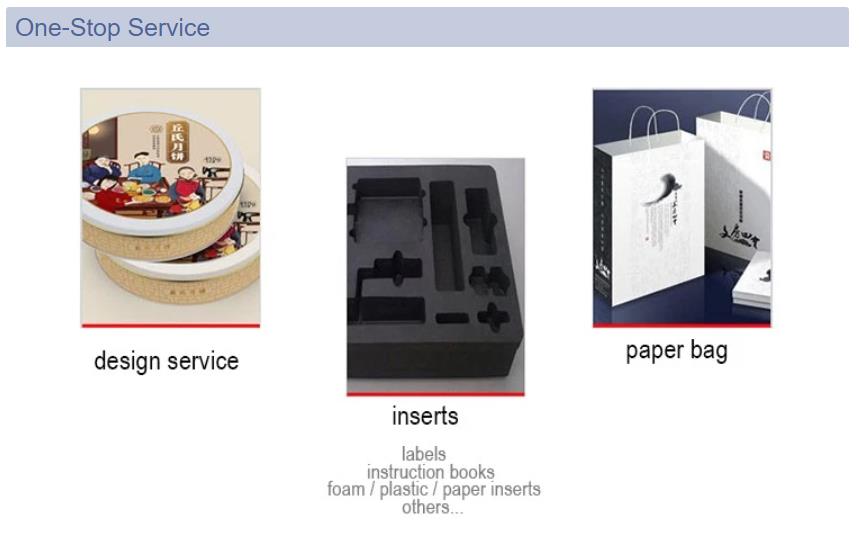 Supply Ability
Supply Ability:

3000000 Piece/Pieces per Month

Packaging & Delivery

Packaging Details

1pc/polybag, standard outer carton

Port

Shenzhen, or Guangzhou

Lead Time :

| | | | |
| --- | --- | --- | --- |
| Quantity(Pieces) | 1 - 10000 | 10001 - 50000 | >50000 |
| Est. Time(days) | 30 | 35 | To be negotiated |
Data sheet
Personalization

Shape, Size, Printing, Embossing, Coating...... all can be customized.

Material

0.23mm tinplate

Structure

3-pieces tin box

Lid Style

seperate lid

Usage

Cigarettes and Tobacco Packages

MOQ

5000

Production Lead Time

30-35

Certificate

FDA, LFGB, EN71

Place of Origin

Guangdong, China

Box bottom structure

Gong bottom

material type

Tin iron

thickness

0.23mm

Base oil

Varnish

Color

green
yellow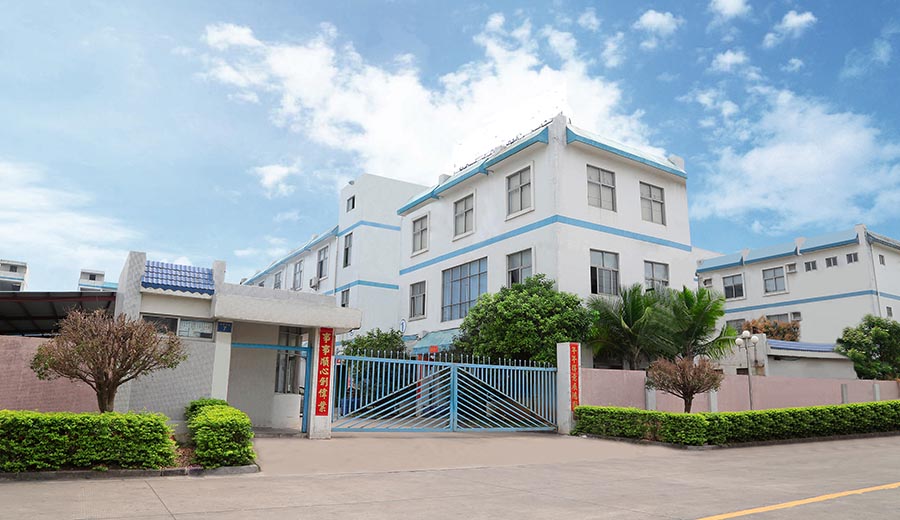 Our factory was founded in 2005. Covering an area of 10,000 square meters and having more than 300 employees, our company is a professional manufacturer of tinplate packing. Products including:1. Electronic Part Packing: battery tin, bluetooth earphone, cell phone, U disk, CD/DVD.2. Food Packing: cookie, biscuit, candy, chocolate, coffee, health care product.3. Gift Packing: tea, wine, cigarette.4. Other Use: coin, pen/pencil, watch, cosmetic, tin tray, tin bucket, tin badge.We have more than 30 technicians for technical work and mould development and more than 300 sets of equipment which guarantees our high quality products. As a professional manufacturer, we can design any sizes and shapes according to customers' requirements. We have our own professional quality control team to implement our production policy, which ensures our high quality and punctual delivery."High quality, Competitive price and Fantastic service" is our tenet. We sincerely hope to establish long-term business relationship with worldwide customers on the basis of equality and mutual benefit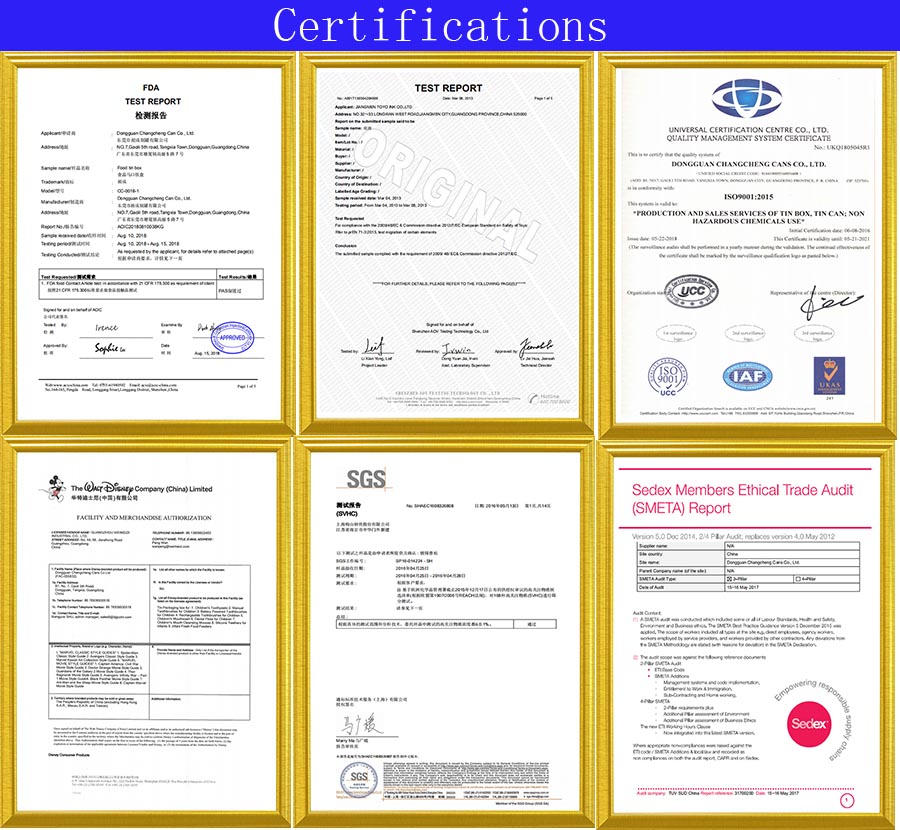 Best Tin box factory has passed ISO9001: 2008 international quality management system, 7S management certification, Disney, sedex certification, SGS certification, FDA certification.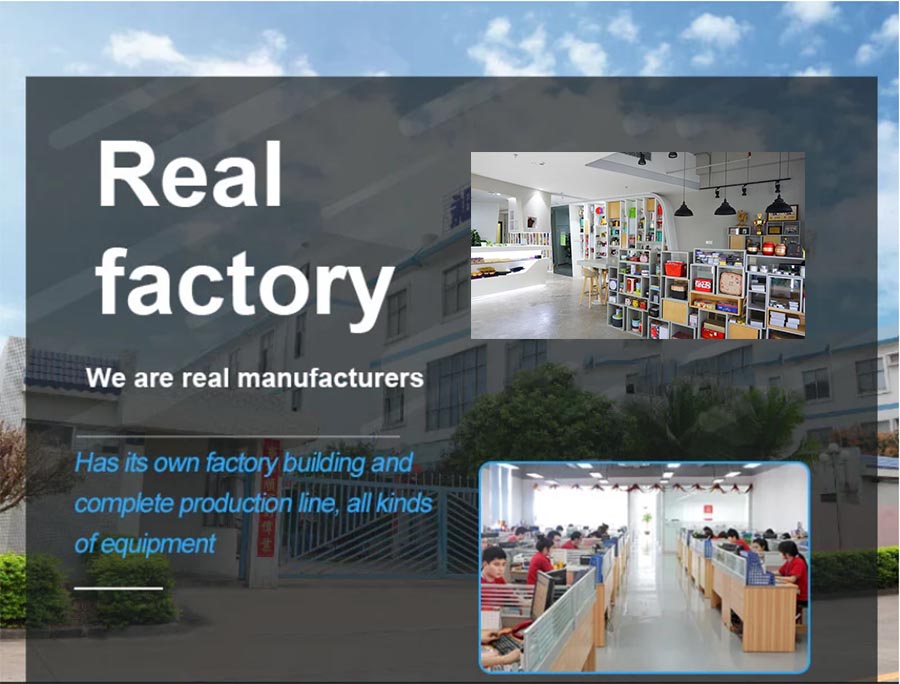 Real factory
We are real manufacturers Has its own factory building andcomplete production line, all kinds
of equipmen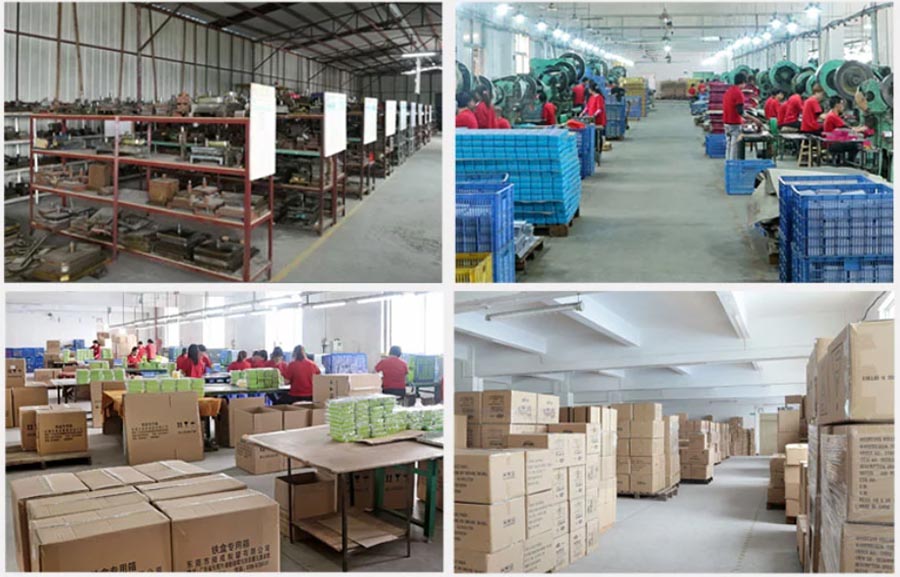 Each tin can is made of iron material-printing-cutting-stamping-assembly-packaging-step by step.
1) Iron material: Generally, after confirming the order, the most suitable iron material will be ordered according to the recent layout drawing, including the type and size of the iron material. The iron material is usually stored in the warehouse of the factory. The quality of the iron material can be generally inspected visually. The method is to check whether there are scratch marks on the surface, whether the lines are uniform, whether there are rust spots, etc., and the thickness and hardness can be measured with a micrometer.
2) Printing: After the film and typesetting drawings are given to the printing department, the printing department prepares for printing in a row. Usually, the printing department will provide a template for the printing department to follow the color. The thing to pay attention to during the printing process is to see if the printing color can keep up. The template, whether the setting is accurate, whether there are stains, whether there are scars, etc.
3) Cutting: After printing the iron material, you can cut and open the material according to the row of cutting beds. When cutting the mattress, pay attention to whether the operator is cutting according to the knife line and whether the length is consistent and uniform. Whether workers scratch each other when unloading, etc., the quality must be checked at the initial operating station.
4) Stamping: It is to press the iron sheet into shape on the punching machine. This is the most important work of making cans. Usually, a can can be completed in many processes. The general process of the two-piece can of Tiandi Li is: Lid: opening material-flashing-winding. Bottom: Cutting-flashing-pre-coiling line-coiling line.
World lid and bottom process (bottom closure) can process, lid: opening-flashing-coiling can body: opening-pre-bending-angle shear-forming-buckle-punch (buckle) Bottom)-back cover.
If the tin can is hinged, then the lid and the body each have one more process: hinge.
In the stamping process, the product loss is usually the largest. Pay attention to whether the work operation is standardized, whether the product surface is scratched, whether there are batch seams in the coil, and whether the button bone is fastened. The usual practice is to arrange the production of large samples for confirmation before the production of large goods, and to produce according to the confirmed large samples, which can reduce a lot of trouble.
5) Packaging: After the production is completed, the packaging department is responsible for cleaning and assembling, putting in plastic bags and packing. This link is the finishing touch of the product. The cleanliness of the product is very important. Therefore, it is necessary to do a good job of cleaning before packaging, and then package according to the packaging method. For products with many styles, the style number and box mark must be matched. put. In the packaging process, attention should be paid to minimize the influx of defective products into the finished product, and the packing quantity must be accurate.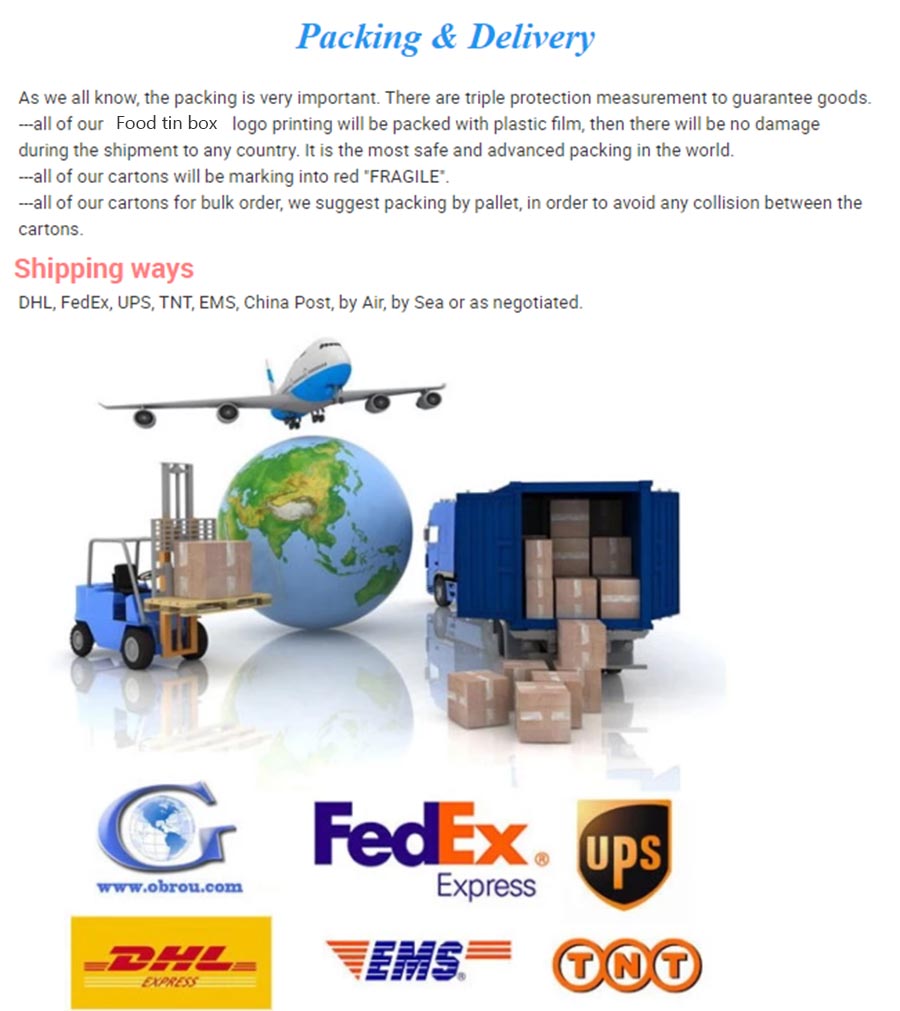 Packing & Delivery
As we all know, the packing is very important.There are triple protection measurement to guarantee goods.
--all of our tin  box logo printing will be  packed with plastic film, then there will be no damage
during the shipment to any country. It is the most safe and advanced packing in the world.
---all of our cartons will be marking into red "FRAGILE".
--all of our cartons for bulk order,we suggest packing by pallet, in order to avoid any collision between the
cartons.
shipping ways
DHL,FedEx,UPS,TNT,EMS,China Post, by Air, by Sea or as negotiated.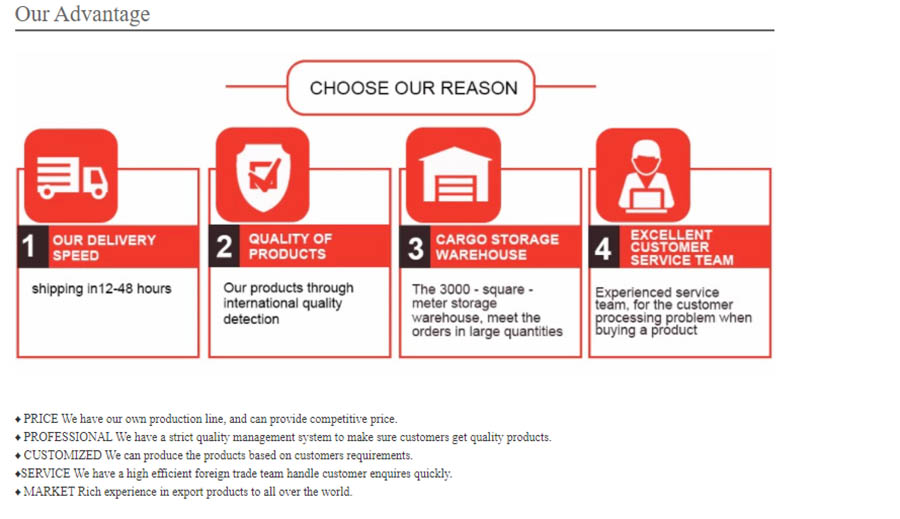 0ur Advantage
CHOOSE OUR REASON
1.OUR DELIVERY SPEED
shipping in12-48 hours
2.QUALITY OFPRODUCTS
Our products through international quality
detection
3.CARGO STORAGE WAREHOUSE
The 3000- square -meter storage warehouse, meet the
orders in large quantities
4.EXCELL .ENT CUSTOMER SERVICE TEAM
Experienced service team, for the customer processing problem when
buying a product
. PRICE We have our own production line, and can provide competitive price.
.PROFESSIONAL We have a stict quality management system to make sure customers get quality products.
.CUSTOMIZED We can produce the products based on customers requirements.
.SERVICE We have a high eficient foreign trade team handle customer enquires quickly.
.MARKET Rich experience in export products to all over the world.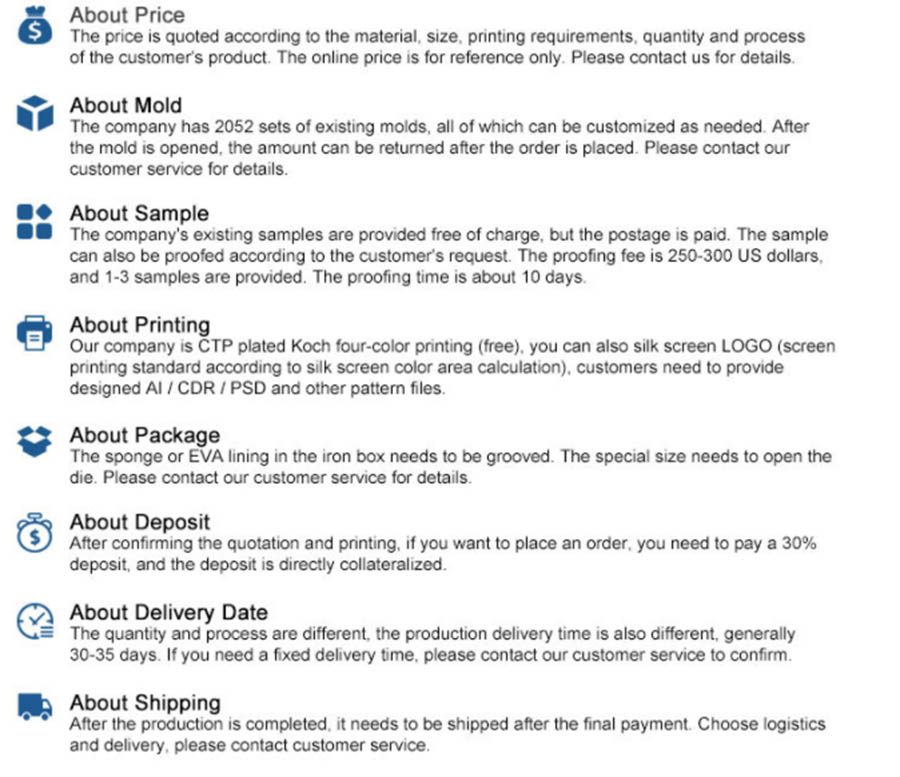 Customization needs
About Price
The price is quoted according to the material, size, printing requirements, quantity and process
of the customer's product. The online price is for reference only. Please contact us for details.
About Mold
The company has 2052 sets of existing molds, all of which can be customized as needed. After
the mold is opened, the amount can be returned after the order is placed. Please contact our
customer service for details.
About Sample
The company's existing samples are provided free of charge, but the postage is paid. The sample
can also be proofed according to the customer's request. The proofing fee is 250-300 US dollars,
and 1-3 samples are provided. The proofing time is about 10 days.
About Printing
Our company is CTP plated Koch four-color printing (ree), you can also silk screen LOGO (screen
printing standard according to silk screen color area calculation), customers need to provide
designed Al/ CDR I PSD and other pattern fles.
About Package
The sponge or EVA lining in the iron box needs to be grooved. The special size needs to open the
die. Please contact our customer service for details.
About Deposit
After confirming the quotation and printing, if you want to place an order, you need to pay a 30%
deposit, and the deposit is directly collateralized.
About Delivery Date
The quantity and process are different, the production delivery time is also different, generally
30-35 days. If you need a fixed delivery time, please contact our customer service to confirm.
About Shipping
After the production is completed, it needs to be shipped after the final payment. Choose logistics
and delivery, please contact customer service.